ECREA 2022 Rethink Impact: A Big Thank You from the Local Hosts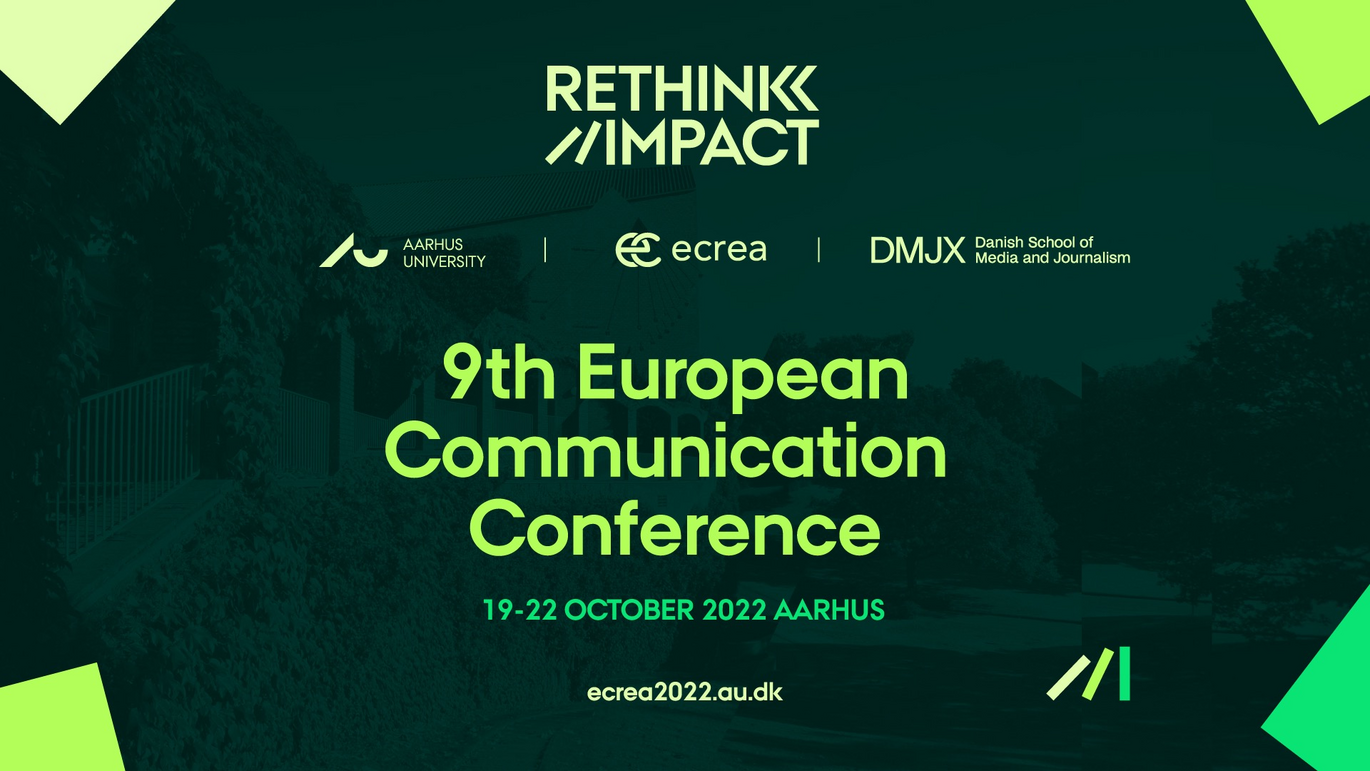 ECREA 2022 Rethink Impact: A Big Thank You from the Local Hosts
Thank you all for attending ECREA 2022 in Aarhus. It was only a week ago and the campus has tuned back to its late autumn calmness. As the local hosts were overwhelmed by the positive reactions we received personal conversations and all other channels. It's a huge appreciation of our work, of the ideas coming into practice and the tremendous effort by all staff, partners, exhibitors, student volunteers and Rethinkers to make the conference a success for the community.
For us in Aarhus, it was memorable for many reasons, and we loved seeing our campus become the site of a joyous reunion and new encounters. There were many ECREA newcomers present and for many it was also the first conference in a long time. We introduced some structural innovations for legacy and sustainability that we hope will shape the future conferences as well. Our impact tours brought delegates in contact with city life in Aarhus, vegetarian food options were well received, reusable water bottles from Aarhus are now all over Europe. podcasting extended the conference audience, and the conference app worked well to keep everyone oriented. The kids' corners were well received and will hopefully have some lasting impact for this important convention of scholars in the field.
We have prepared a short picture gallery for you with impressions from the conference.
In order to extend the conference beyond Aarhus and beyond October, we will publish all podcasts on the conference website produced by our Mundus Journalism students by the end of November. A big thanks goes to all student volunteers who shaped this new format, especially Jay-Vee Pangan as the good soul and tireless motivator, and Chance Dorland as the technical coach and senior adviser.
The keynote, opening and closing sessions are now also available as recordings through the microsite.
Please consider giving us and ECREA some feedback through our survey. It takes around 5 minutes, including additional comments 😉
Thanks to the whole team from C-IN and TRI for not stopping to solve technical issues on this complicated terrain of Aarhus University campus and for offering a professional management of the whole process from submissions to badges and presentation delivery in the rooms.
This conference owes its success to the more than 100 student volunteers and Rethinkers, who offered friendly help and support, hands and hearts to create welcoming spaces and who were always reliable to help with any small or large tasks. The Local Organising Committee would like to especially thank Amalie and Markus for the overall coordination and shaping of events, Ditte, Naja and Peter for communicating the conference, Benjamin, Erik, Silke, Iben and Ellen for managing locations and flows of people and things and information.