Chaired by Anna Sobek and Emma Undeman, Stockholm University
Use and emissions of chemicals have developed along with increasing global population, wealth and technical advances. Our modern society now relies on the use of synthetic substances in a wide range of applications. The Baltic Sea is infamous for the high levels and effects in wild-life of several well-known chemical pollutants that were used in enormous quantities before processes such as bioaccumulation and long-range transport were understood. The chemical mixture in the sea is however constantly changing with the development of society. Chemicals management has so far been one step behind; regulators are, for several reasons, unable to predict the impact of the chemicals that industry designs and produces. Welcome to a discussion of how the scientific progress can apply to managers reality. We will discuss the great challenge society is facing in understanding how chemicals can be used sustainably without causing unacceptable harm to humans and the environment. What are the limitations of chemicals management today, and which are the ways forward? Marine management focuses on a limited number of well-known pollutants, whereas state-of-the-art in the scientific community is to consider the combined impact of all chemicals entering the sea. What should we do with the limited resources at hand, should we change priorities? How can the scientific community contribute? To what extent is our current strategy built on accepting an unknown risk?
Biography: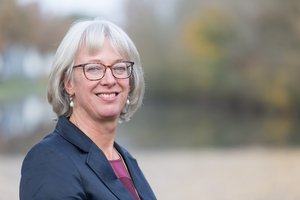 Prof. Dr Annemarie van Wezel (1968, MSc Biology UU, PhD environmental chemistry and toxicology UU) has long experience as scientist in water quality, risk assessment and mitigation, environmental toxicology and chemistry, and environmental policy evaluation. She was granted as applicant and co-applicant many projects in the field of chemicals of emerging concern and water quality, examples are the European projects FP7 Solutions, ITN ECORISK2050, ITN PERFORCE3, and Dutch NWO funded projects such as Shale gas & water, TRAMP (Technologies for risk assessment for microplastics), EMERCHE (Effect-directed Monitoring tools to assess Ecological and human health Risks of Chemicals of Emerging concern in the water cycle), RUST (Re-USe of Treated effluent for agriculture), PsychoPharmac'eau (Psychopharmaceutical Prevention & Pilots to Reduce Effects in the water cycle), NWO Large Scientific Infrastructure; Authorative and Rapid Identification System for Essential biodiversity information (ARISE) and NWO Perspective AQUACONNECT. She is interested in the science-to-policy interface, in scientific outreach and has ample experience in media appearances. She is a member of the Dutch Health Council and the Dutch Board on authorization of plant protection products and biocides CTGB. She holds the chair in Environmental Ecology and is Scientific Director of IBED (Institute for Biodiversity and Ecosystem Dynamics) at the University of Amsterdam.

Associate Professor Emma Schymanski
is head of the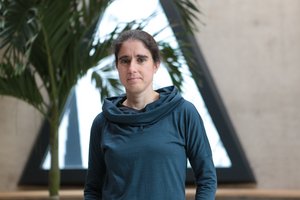 Environmental Cheminformatics (ECI) group at the Luxembourg Centre for Systems Biomedicine (LCSB), University of Luxembourg. In 2018 she received a Luxembourg National Research Fund (FNR) ATTRACT Fellowship to establish her group in Luxembourg, following a 6 year postdoc at Eawag, the Swiss Federal Institute of Aquatic Science and Technology and a PhD at the Helmholtz Centre for Environmental Research (UFZ) in Leipzig, Germany. Before undertaking her PhD, she worked as a consulting environmental engineer in Perth, Australia. She has over 90 publications and a book, and is involved in many collaborative software efforts. Her research combines cheminformatics and computational (high resolution) mass spectrometry approaches to elucidate the unknowns in complex samples, primarily with non-target screening, and relating these to environmental causes of disease. An advocate for open science, she is involved in and organizes several European and worldwide activities to improve the exchange of data, information and ideas between scientists to push progress in this field, including NORMAN Network activities (e.g. NORMAN-SLE https://www.norman-network.com/nds/SLE/), MassBank (https://massbank.eu/MassBank/), MetFrag (https://msbi.ipb-halle.de/MetFrag/) and PubChemLite for Exposomics (https://doi.org/10.1186/s13321-021-00489-0).