Sponsored by
---
Registration for the meeting has been extended until June 26th, 2017. We, however, no longer consider presentations submitted via the registration form. If you have an exceptionally relevant presentation suggestion, please contact anna.valros@helsinki.fi directly.
The workshop is organized as a joint activity between the FareWellDock network and the GroupHouseNet COST-action, and aims to bring together researchers working within the field of damaging behaviour in both pigs and poultry. We believe that by joining efforts on an interspecies level we have the opportunity to greatly enhance the understanding of the mechanisms underlying tail biting and feather pecking. Both behaviours are challenging, from an animal welfare and from an economic point-of-view, while in several countries, as well as at the EU level, the ethical justification of tail docking and beak trimming is currently being debated.
Date and time: August 7th, 2017, 9 am to 4 pm.
Location: Aarhus University, Fredrik Nielsensvej 2, building 1422, 8000 Aarhus. The room is called "The Preben Hornung room".
Fee: Thanks to our sponsors Topigs Norsvin, RSPCA and the COST action GroupHouseNet, the workshop is free of charge, and includes coffee and lunch. GroupHouseNet is supported by COST (European Cooperation in Science and Technology). COST is supported by the EU Framework Programme Horizon 2020.
Workshop content:
The meeting will focus on the following main themes:
- Mechanisms underlying the link between health and damaging behaviour
- Predisposing factors for damaging behaviour during early development
Both themes will be introduced by invited experts, followed by short research presentations by participants, and then elaborated on in inter-species discussion groups. If your research is related to the main themes of the workshop, and you are interested in presenting, please indicate so at registration. We will select the most relevant topics for short oral presentations at the seminar (5-10 min). No abstracts are required. In addition, the program will include a networking session, with the aim to facilitate knowledge exchange and future cooperation between researchers working on damaging behaviour in pigs and poultry.
Registration:
The registration for the meeting is now closed.
For further information, please contact anna.valros@helsinki.fi
Preliminary program (subject to change):
Here you can download a pdf version of the program.
8:45-9:00
Registration
9:00-9:50

Opening of the meeting, introduction and networking session,
Anna Valros, Sandra Edwards

9:50-11:00
Theme 1: Mechanisms underlying the link between health and damaging behaviour
Invited speakers: Janicke Nordgreen (pigs), Jerine van der Eijk (poultry)

Mini research seminar

Lisette van der Zande: The estimation of genetic effects of tail damage on weaned pigs and its influence on production traits
Anja Brinch Riber: Link between feather pecking and keel bone damage
Mirjam Holinger: Does chronic intermittent stress increase tail and ear manipulation in pigs?
Laura Boyle: The effect of removing antibiotics from the diets of weaner pigs on performance of ear and tail biting behaviours and associated lesions

11:00-11:20
Coffee/tea break
11:20-12:20
Theme 1 continues: Group and plenary discussion, Anna Valros
12:20-13:20
Lunch break
13:20-14:30
Theme 2: Predisposing factors for damaging behaviour during early development
Invited speakers: Jo Edgar (poultry) and Armelle Prunier (pigs)

Mini research seminar

Ute Knierim: A tool to work on risk factors during rearing for feather pecking in laying hens
Elske de Haas, Margrethe Brantsæter & Fernanda Machado Tahamtani: Disrupting availability of floor substrate in the first weeks of life influences feather pecking during rearing and lay - a Dutch and Norwegian approach
Anouschka Middelkoop: Effect of early feeding on the behavioural development of piglets around weaning
Irene Camerlink: The crooked mind of the commercial pig: can we rectify abnormal biting behaviour by early and later life conditions?

14:30-14:50
Coffee/tea break
14:50-15:50
Theme 2 continues: Group and plenary discussion, Sandra Edwards
15:50
Closing of workshop
Invited speakers: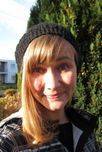 Janicke Nordgreen, PhD, is a researcher in the Animal Welfare Research Group, Faculty of Veterinary Medicine, Norwegian University of Life Sciences. She works on the FareWellDock project investigating the link between health problems and damaging behaviour in pigs.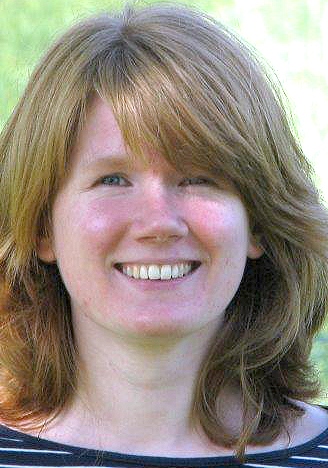 Jerine van der Eijk is a PhD candidate at the Behavioural Ecology Group and Adaptation Physiology Group of Wageningen University. Her PhD project focusses on the effects of the early life gut microbiota on the development of feather pecking in laying hens. Her project further includes how feather pecking is related to behavioural, physiological and immunological characteristics.

Jo Edgar, PhD, is a BBSRC Future Leader Fellow at the University of Bristol and leader of an EU COST working group on the development of damaging behaviour in pigs and poultry. Jo's research focuses on the study of maternal care to develop improvements in laying hen rearing practice.

Armelle Prunier, PhD, is a senior scientist who works at the PEGASE research unit (INRA, 35590 Saint-Gilles) since 1981. She graduated from Agro-Paris Tech (France) in 1981 and obtained a PhD in Biology (speciality: Reproduction, University of Paris VI, France) in 1984. Since 2002, Armelle Prunier is working essentially on the assessment and improvement of pig welfare. She integrates physiological, behavioural and sanitary measurements to assess husbandry practises, housing and management techniques. In particular, she has developed studies to evaluate pain associated to castration, tooth resection and tail docking and, to develop methods to suppress or relieve pain associated to these husbandry techniques. More recently, she was involved in projects aiming at reducing behavioural problems (aggressiveness, tail biting, mounting) or sexual odours in growing pigs. She is leading a research group comprising 3 permanent researchers and 1 professor. She is author or co-author of +100 peer reviewed international papers.
Organizing committee:
Anna Valros, Research Centre for Animal Welfare, Faculty of Veterinary Medicine, University of Helsinki, Finland
Sandra Edwards, Newcastle University, UK
Jeremy Marchant-Forde, USDA-ARS, Livestock Behavior Research Unit, USA
Janicke Nordgreen, Animal Welfare Research Group, Faculty of Veterinary Medicine, Norwegian University of Life Sciences., Norway
Bas Rodenburg
, Behavioural Ecology Group, Adaptation Physiology Group, Wageningen University & Research, The Netherlands
---